Rebecca`s mother of pearl bridal hair vine accessory
Posted on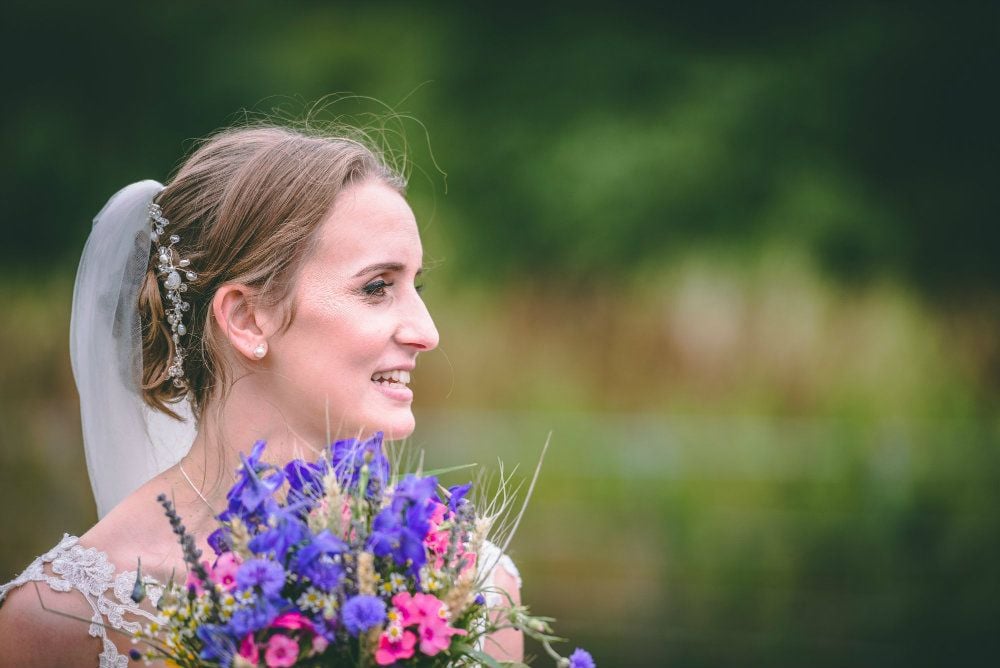 This August, Rebecca contacted me to book in herself for hair and possibly hair accessories. For her date however, I was already booked for hair styling so I couldn't really help her on the hair side of things. However, once she had found someone else to do her hair, she contacted me again to find out if she could buy some of my hair accessories for her and for her bridesmaids. The request was on short notice but what she wanted for herself was readily available.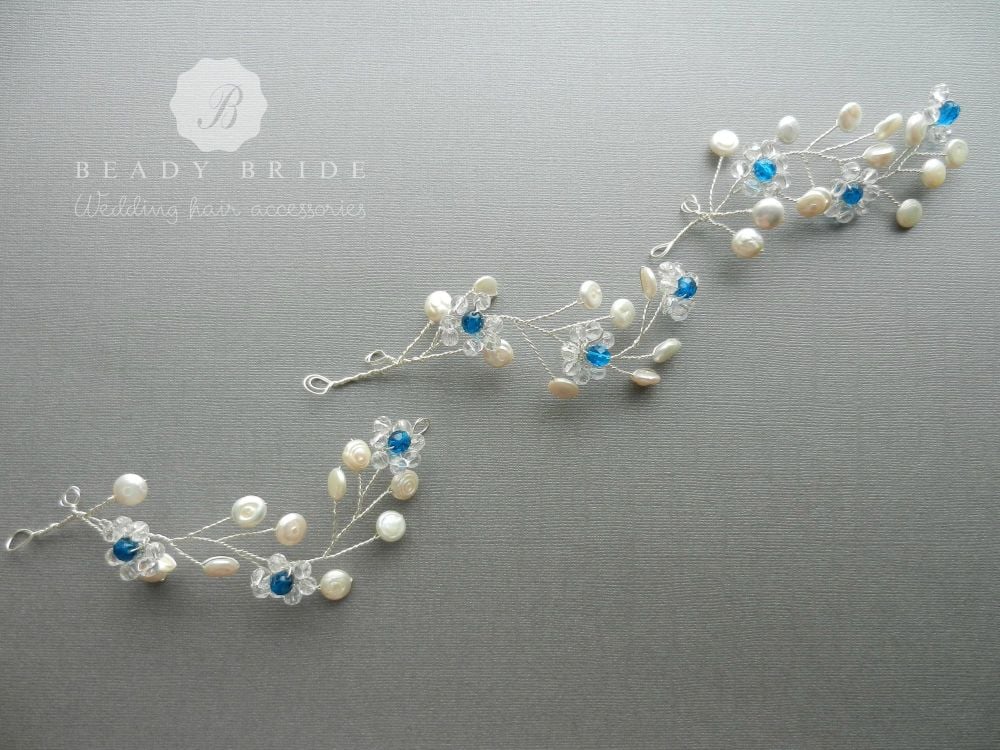 For her bridesmaids, she had initially wanted the Carla hair vines or the Flora hair pins(in above images) but they were both sold out at the time.So I made something different for her bridesmaids with a hint of blue,white and rich cream colour theme. H
er hair accessory was a bridal hair vine made with large fresh water pearls and mother of pearls and Swarovski crystal beads. See image below.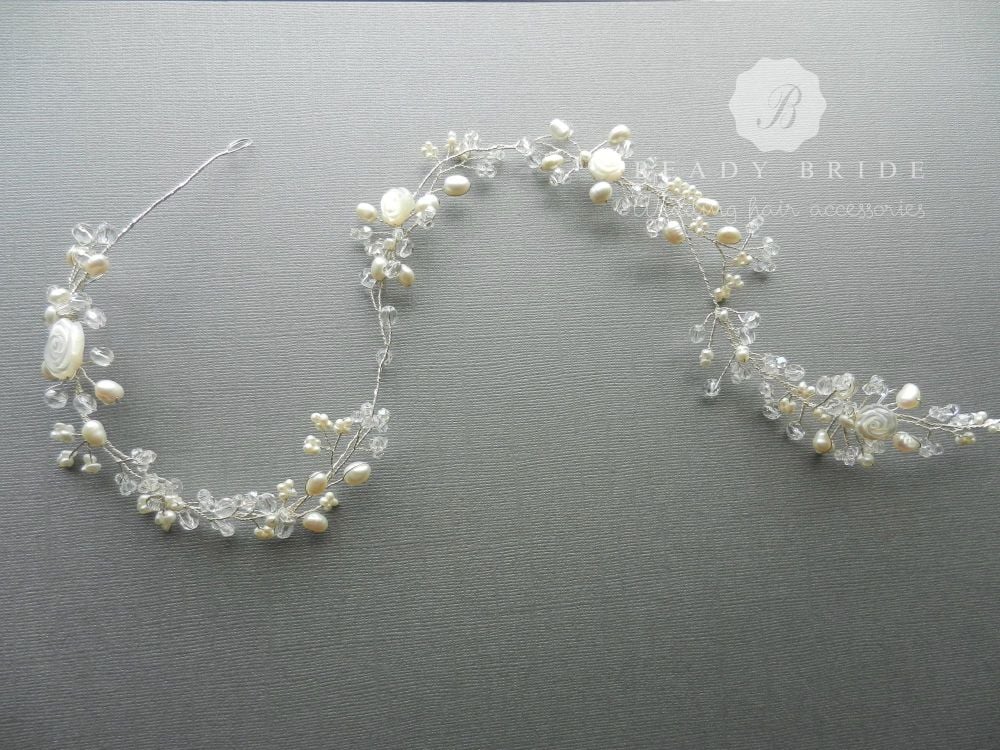 We arranged to meet and she came a long way from Dorset to Cheltenham to meet me for a consultation and collect the hair accessories.
They were perfect for her look and she was very pleased with the hair accessories.
From Rebecca,
"Hi Sheena, Sorry for my delayed reply :-). I can't say thank you enough for making our truly beautiful accessories, especially with such short notice. You are a very talented lady! Thank you also for taking the time to help me work through some styles. I can't wait to show our hair off on the big day :-). Many thanks again, Rebecca."
I kept in touch with Rebecca most of the time just to make sure she was still happy with her choice of hair accessories. Days later after the wedding, she said,
"All our hair accessories looked so beautiful, thank you again for making them. Becca x"
She shared these images from her wedding by Wil Collins Photography with me. I love them and I am very pleased to share them with you here. Thanks for the visit!