Jane`s bespoke blue bridal and occasional headpieces for her special occasion at Cowley Manor-Gloucestershire
Posted on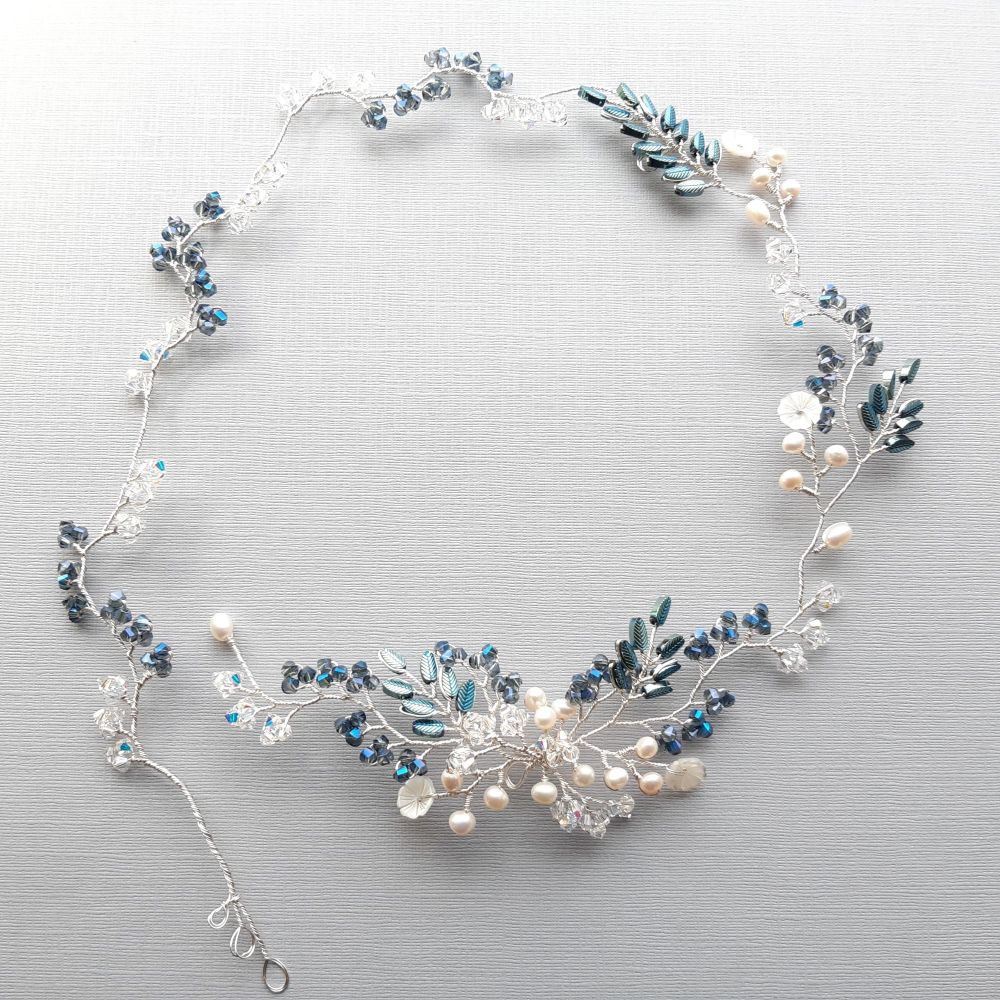 Finally, I have been able to deliver this wonderful bespoke occasion and bridal headpiece for Jane and style her hair for her to make sure the accessory goes well with her hair style for her wedding day after waiting for very long due to covid.
Jane`s request was something in blue to pick up her delicate sapphire ring earrings and necklace and something that would complement her wedding dress.
She also wanted a separate occasion hair accessory from our signature collections that she could wear in the evening to go with her evening dress. Blue was one of her favourite colours.
The bridesmaids were also wearing dresses in shades of blue and the flowers too would have a small speck of blue. So as a whole, blue was theme colour for the day.
Having listened to all her other requests and visions for her day, I drew out different ideas of what would work with the lace bodice of her dress and then worked around that for the rest. I wanted Jane to also have a variety of choices of ideas to pick from. Blue is one of the most challenging colours to mix as there is a lot of beautiful shades of blue so the choice is very wide. It is very easy to go lose focus due to the variety of available shades of blue. She was spoilt for choice. Eventually, she chose these stunning headpieces. We have the pleasure of sharing these images of her hair style and headpieces.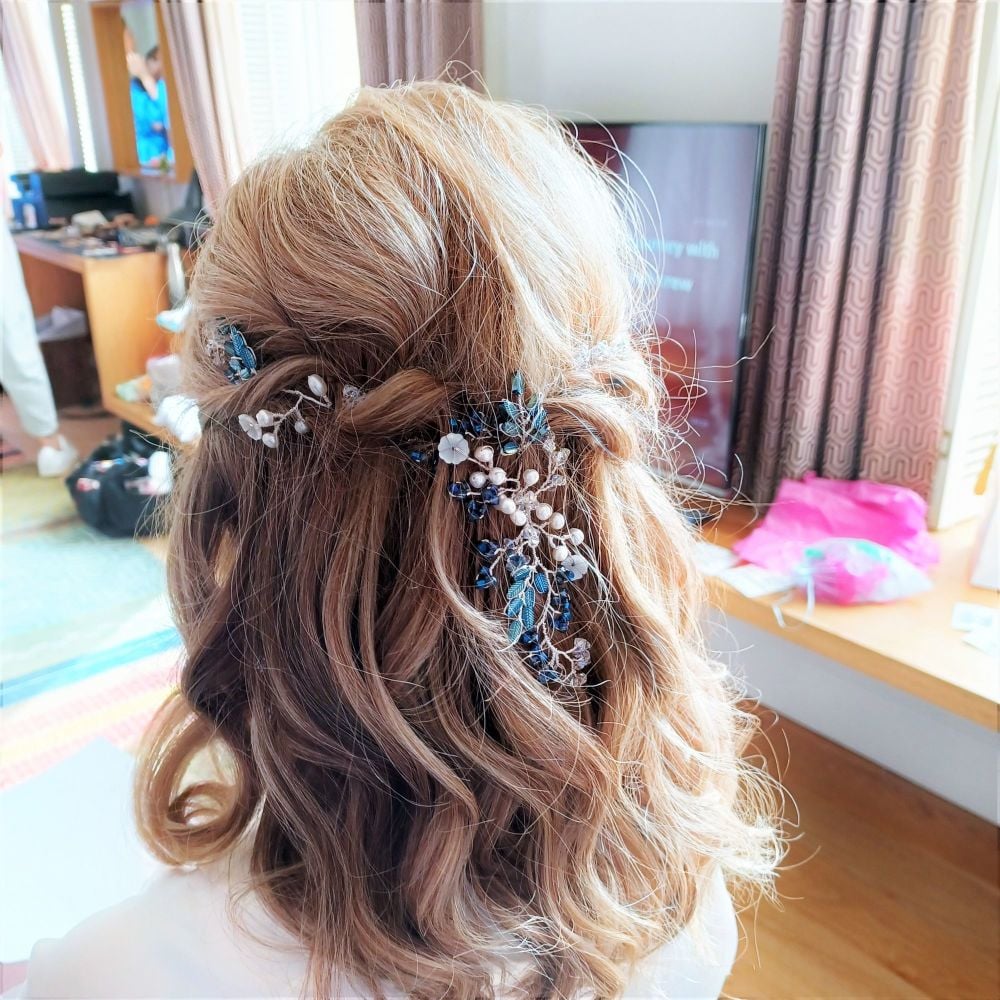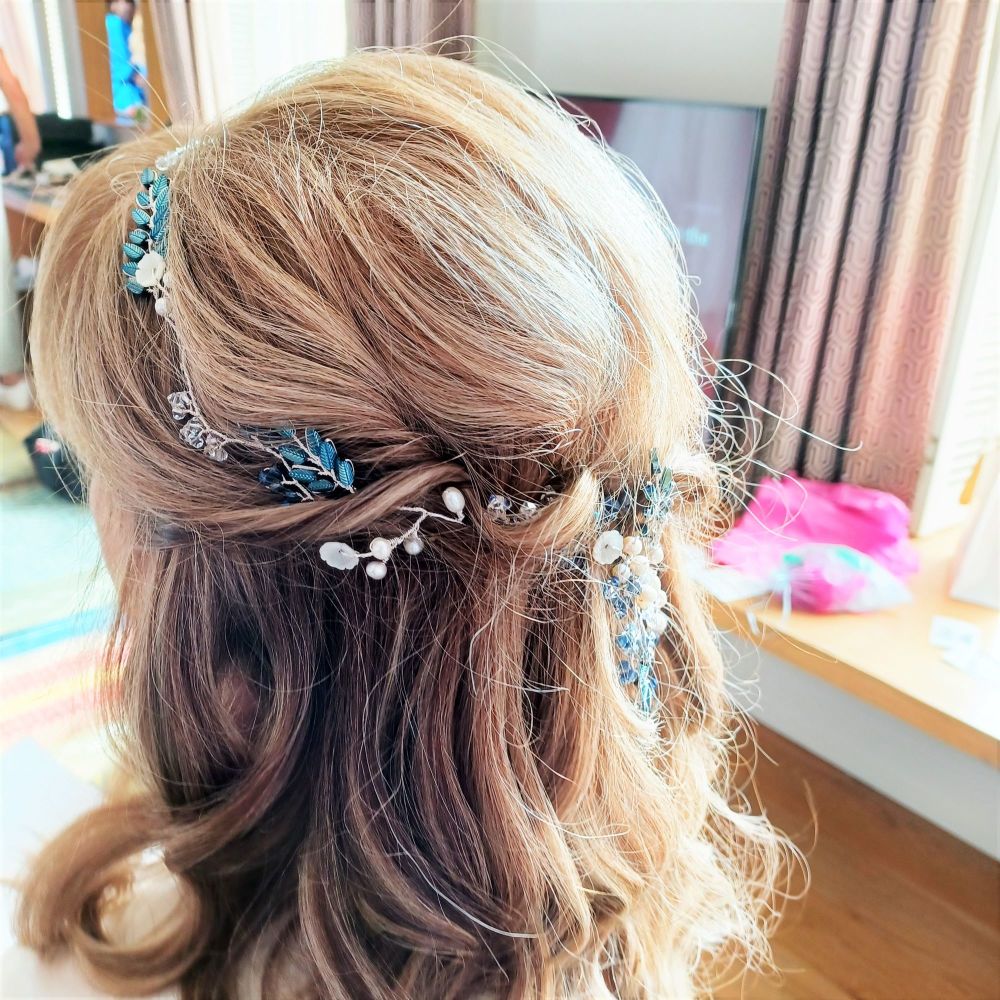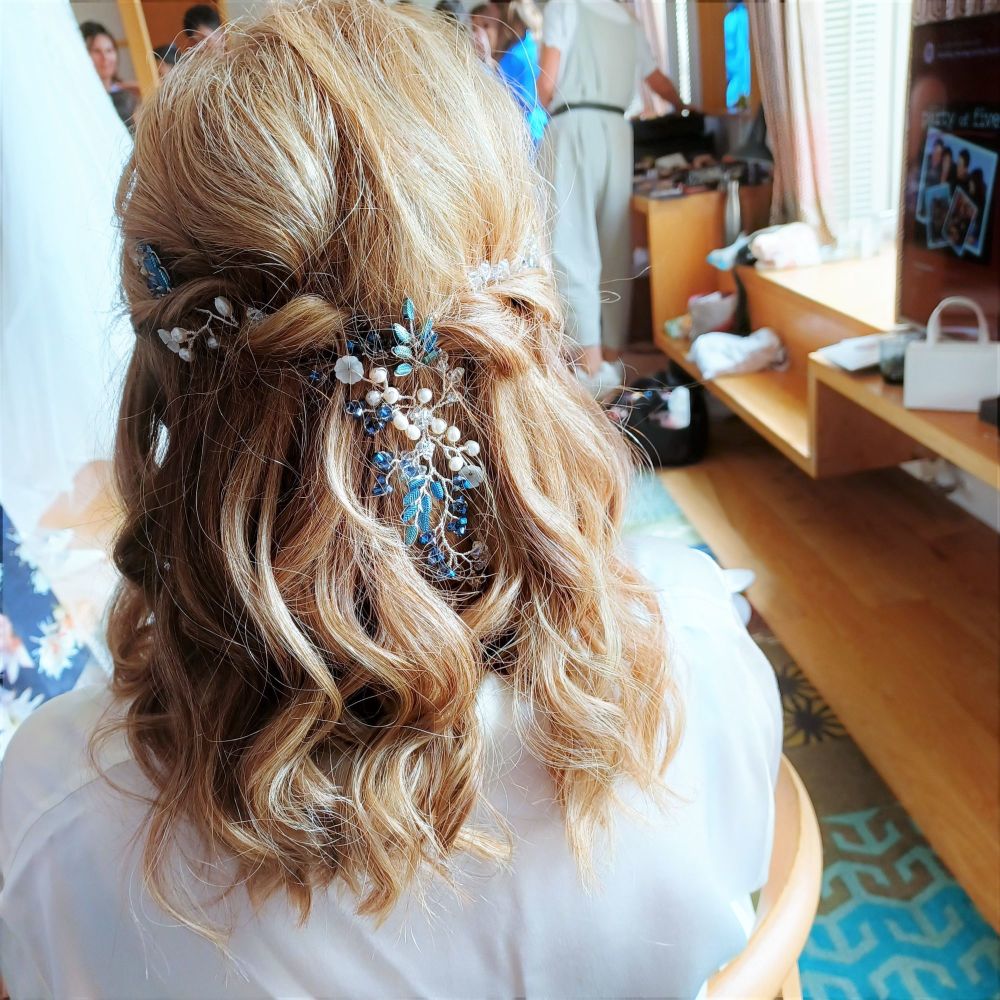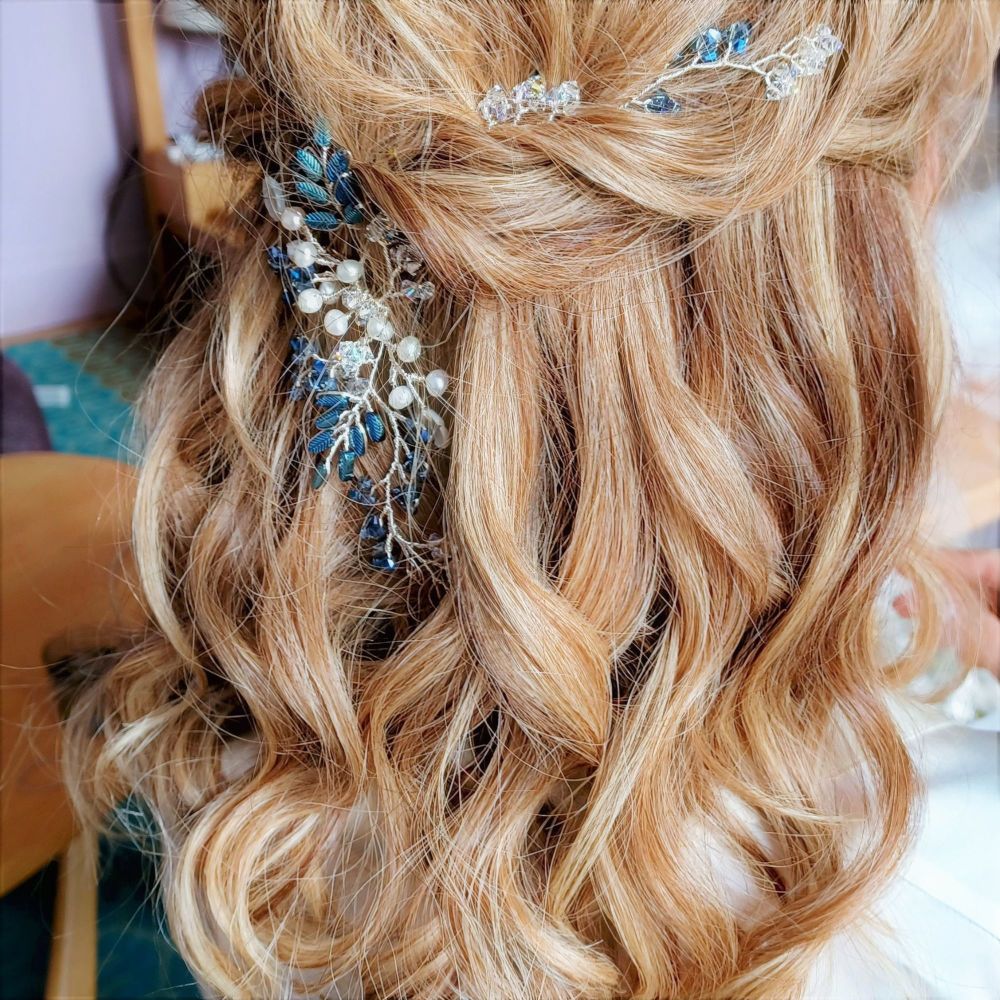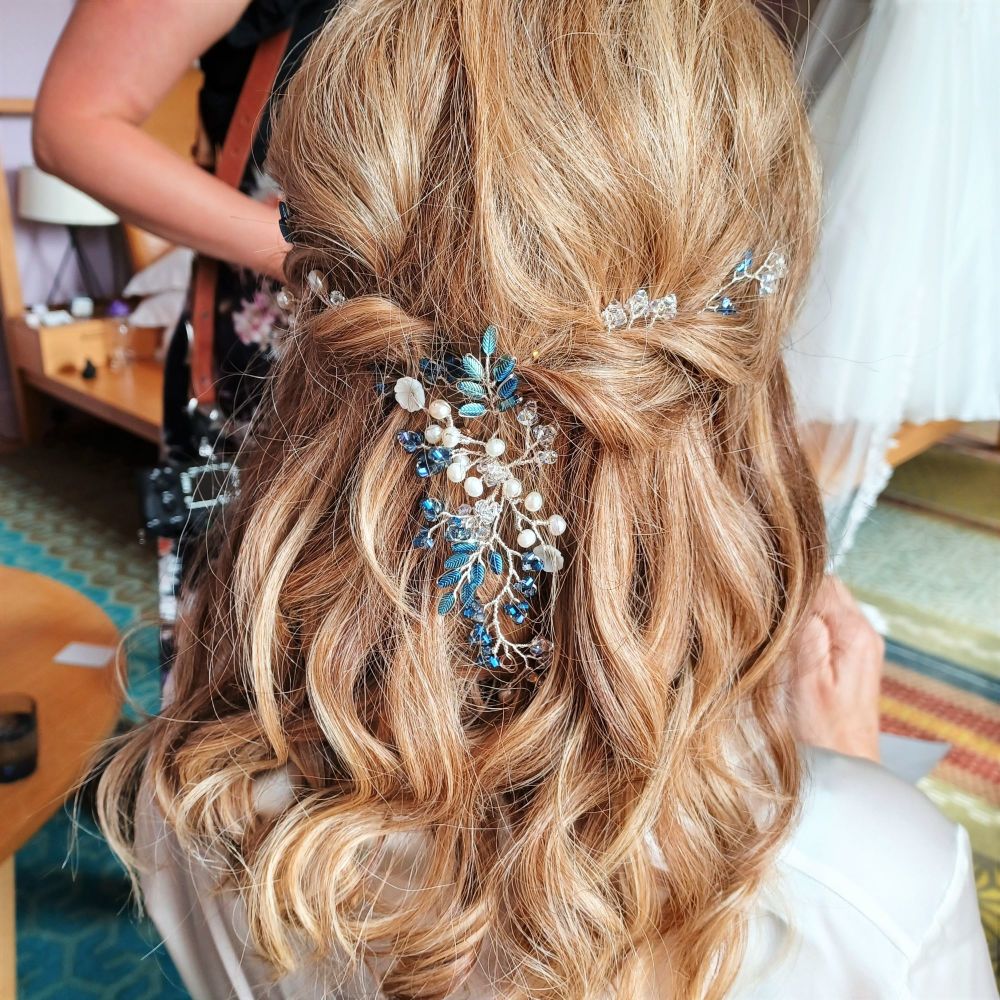 If you like Jane`s headpieces, we can make something especially different for you. Just get in touch. There are also these headpieces below which we recommend for messy and long hair. Click the images to see their availability in the shop.