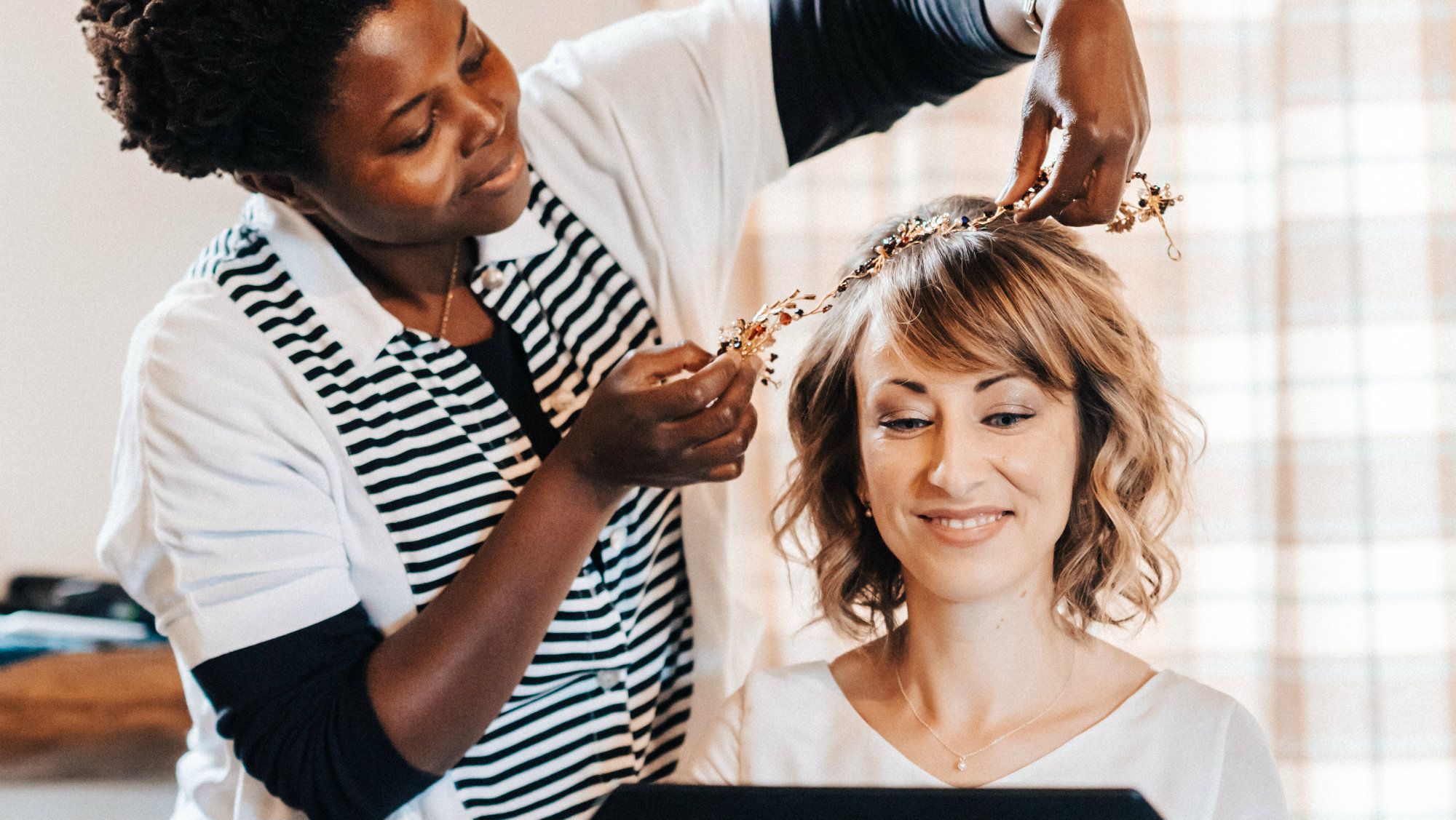 Terms of service for orders
Beady Bride is committed to handcrafting quality hair accessories and head pieces. We stand by our exceptional service of meticulousness and attention to detail. All the hair accessories here on Beady Bride are hand designed so please be aware that if an order requires 2 quantities or more of the same item, there may be very tiny differences between the items. The differences will not be easily noticeable and this will not diminish the quality of the item.

We will send you regular updates on the progress of your order using the email address that you will provide in your order. Before Beady Bride sends out your finished hair accessory, we will email you some images of it so you can check the detail on it and confirm that it meets your criteria. Beady Bride thoroughly checks all hair accessories for faults before dispatching to make sure you receive the perfect hair accessory. If possible, you can make arrangements to come and check the hair accessory in person and try it out to make sure you are happy.

When Beady Bride sends out you hair accessory, it is securely wrapped to avoid damages that may occur from mishandling while in transit. Your item will be sent by special delivery and will need a signature on delivery to your address. So that we know you have received the item we will cross check via email or telephone to make sure you have received the item.
Beady Bride will dispatch your order once we have received the full payment for your order items.
We don't take responsibility for lost items, undelivered items or late deliveries. We do not take responsibility for failures on part of royal mail or any other posting companies nor do we take any responsibilities for any unforeseen natural disasters that may hinder the delivery of your item. We do not accept any responsibility for any faults or any damage to the items that arise from mishandling of items while they are in transit to your address.
Please note:
Changes to any special orders or personalised hair accessories must be made to Beady Bride in writing by email and must be made before the completion of the item to avoid disappointments.

It can take a while for Beady Bride to complete a special order hair accessory so if you wish to have a quick delivery please enquire by email to check if we can complete your order within your time schedule.

Hair pieces that are out of stock can be made on order so delivery of such orders may take a while. Beady Bride will update you on the status of your order by the email address that you will have provide at your order.
Please send your enquiry directly to Beady Bride using the below email address.
Email: [email protected] Mob: 07891210428