Nikita`s Delicate White Hair Vine Accessory-Cotswold-UK
Posted on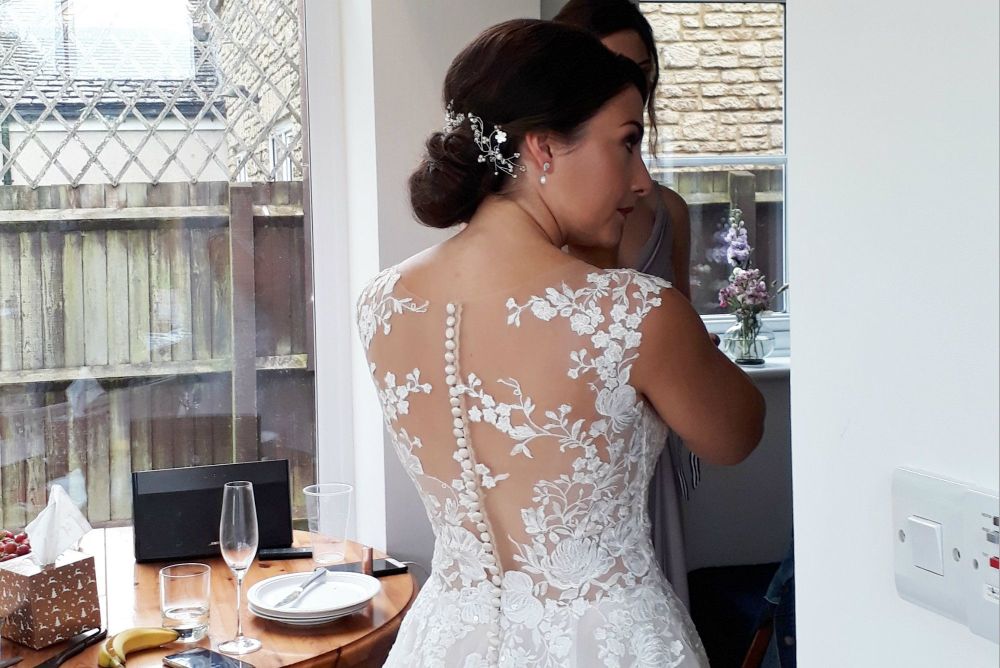 I made this really pretty hair vine for my bride Nikita recently for her wedding in August in the Cotswolds. Nikita was recommended by Jess who was also my bride previously in 2017. It was a real pleasure to be able to see them both at the trial and design their hair accessories for them to suit their dresses.
Her dress was just stunning. The floral pattern of the delicate hair vine suited her dress beautifully. I hope you will like it too as much as we all did.These images of the bride are from my poor camera so not great quality but I will see if I can get hold of the professional ones at some point but for the time being these will do. Keep checking for updates.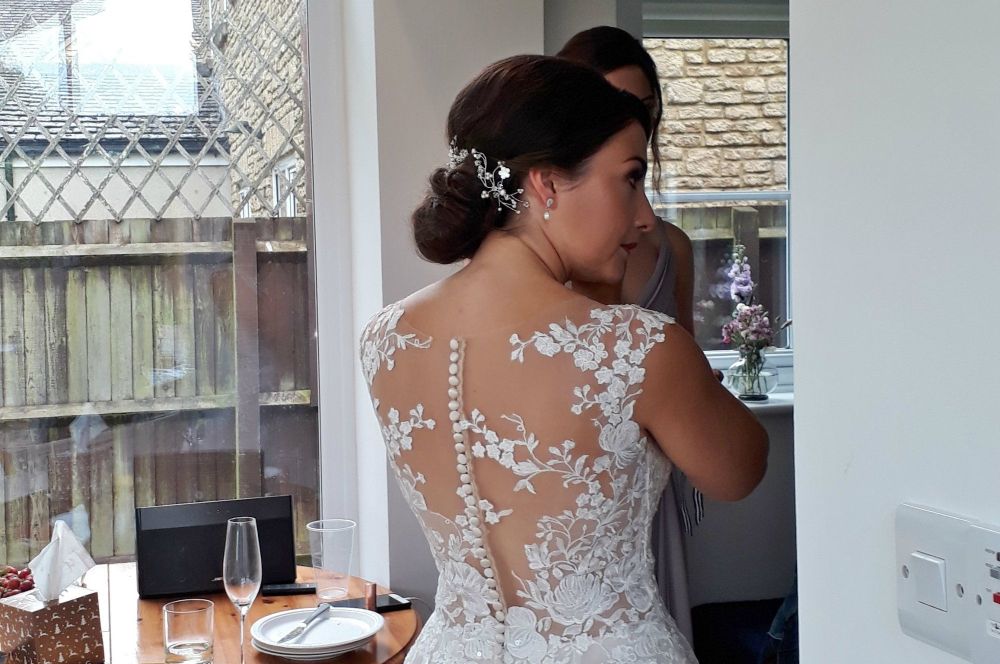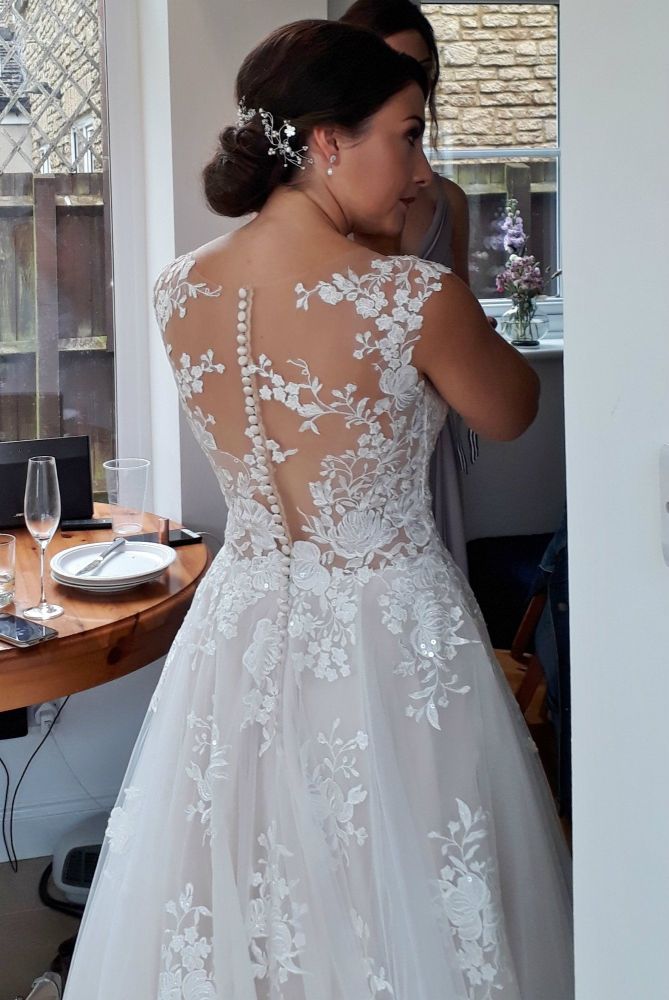 Jess as the main bridesmaid chose a pink bridesmaid dress. This one below complimented her dress colour.