Wedding hair styling with hair accessories for Karen`s wedding in Tetbury-Cotswolds
Posted on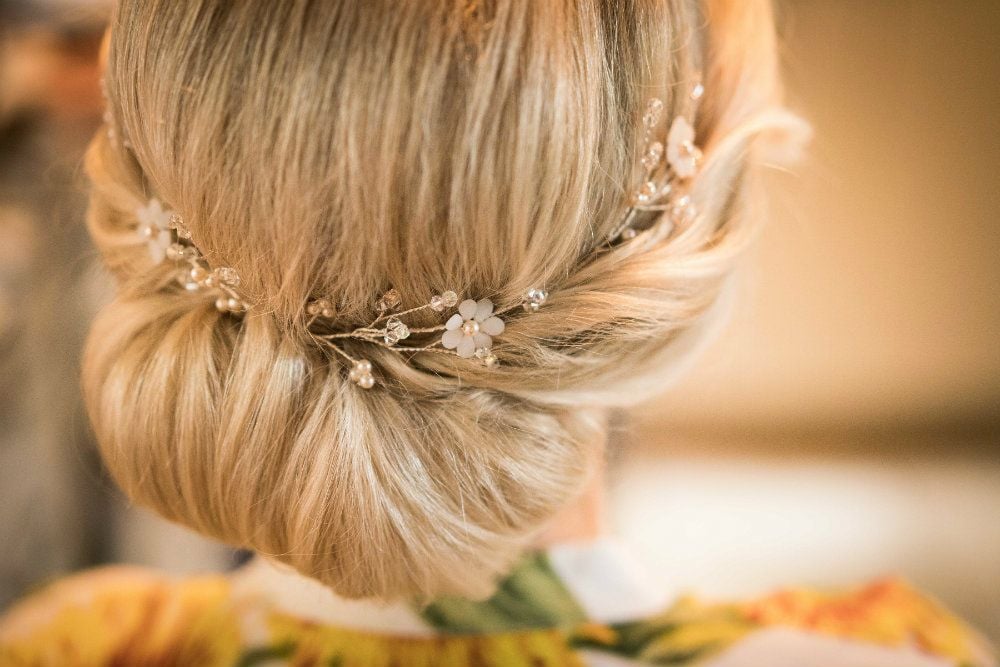 Karen`s wedding was at the Matara centre in Tetbury. Karen found me on google and after reading my website decided we would get along okay. Following our emailing each other Karen not only asked me to be her hair stylist for the day but also, at the trial, she asked me to design some hair accessories for her and her bridesmaids. I was excited. I couldn't wait for the day to come. I made these very simple bridal hair pins for the bride and I have to say that they beautifully complimented the bride`s hair style.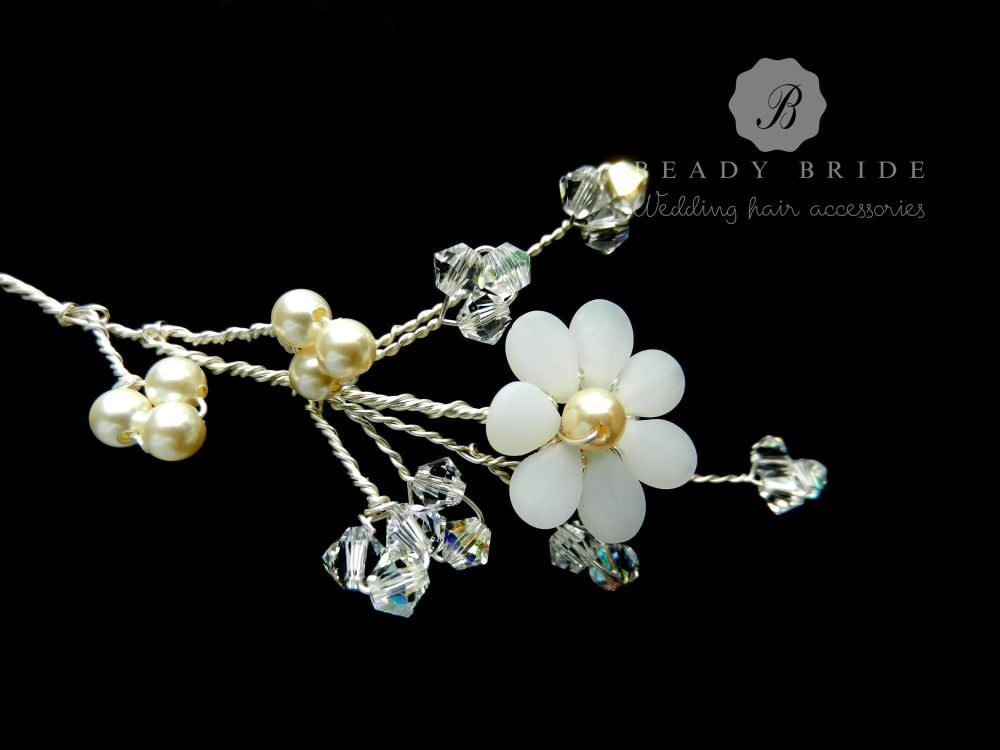 I cracked on designed three options for her bridesmaids and she chose these above.
They were large bridesmaids` hair pin accessories made to pick up the colour of the bridesmaids` dresses. I am very happy to share with you these wonderful professional images below showing both the hair and accessory results. The images below are by Karen`s wedding photographer Linus who out of kindness has allowed me to use them. I hope you like them.