Rosea-Delicate and intricate bridal hair accessory for brides with fine hair
Posted on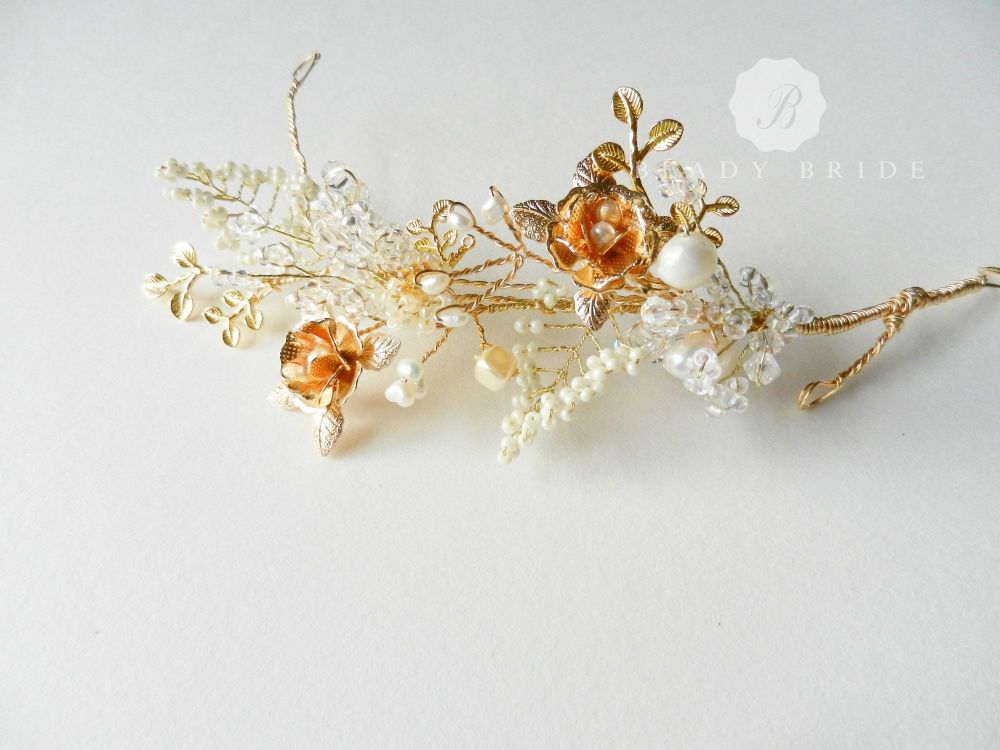 This is probably the most delicately made hair accessories that Beady bride has designed up to until now.
It is incredibly light as a feather, very delicate to the touch because it so finely woven. When you see in for real you probably won't want to touch it! It is really pretty and highly recommended for brides with very fine hair or brides wanting an intricate and delicate look with their hair accessory.
Beady Bride really really loves this head piece. It is 1-2" wide and 4" long. Super small head piece and you won`t feel it in your hair. It is designed using tiny and delicate fresh water pearls, large fresh water pearls, sparkling clear crystals, golden flowers and tiny gold leaves.
Image below by
James Fear Photography