Pearl-cream white bridal hair vine-accessory by Beady Bride UK
Posted on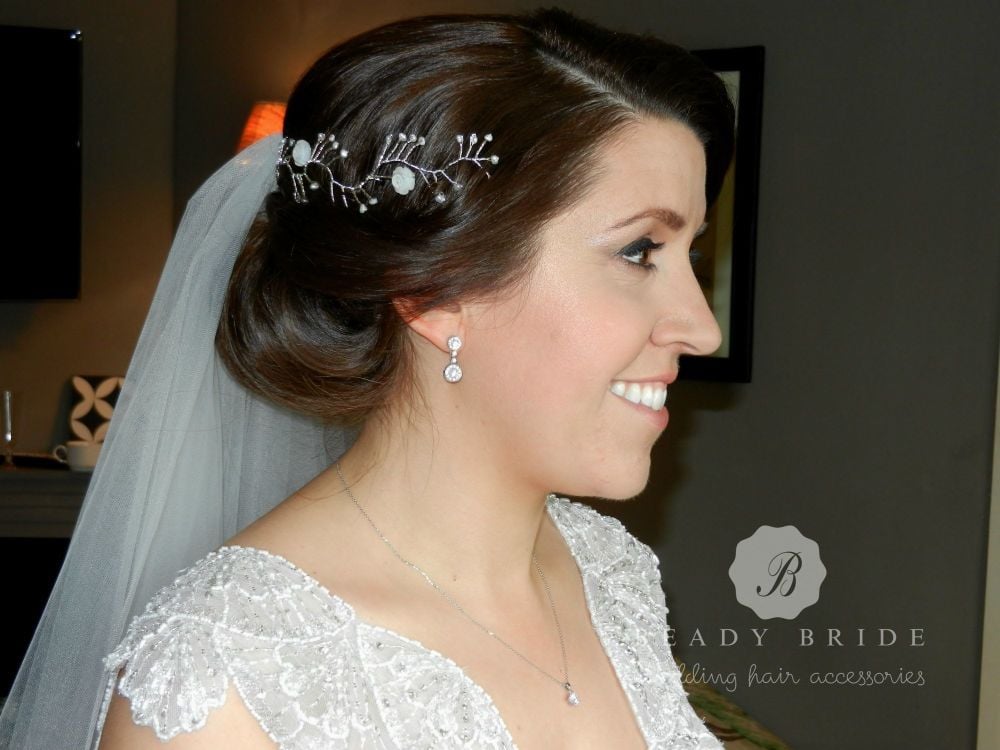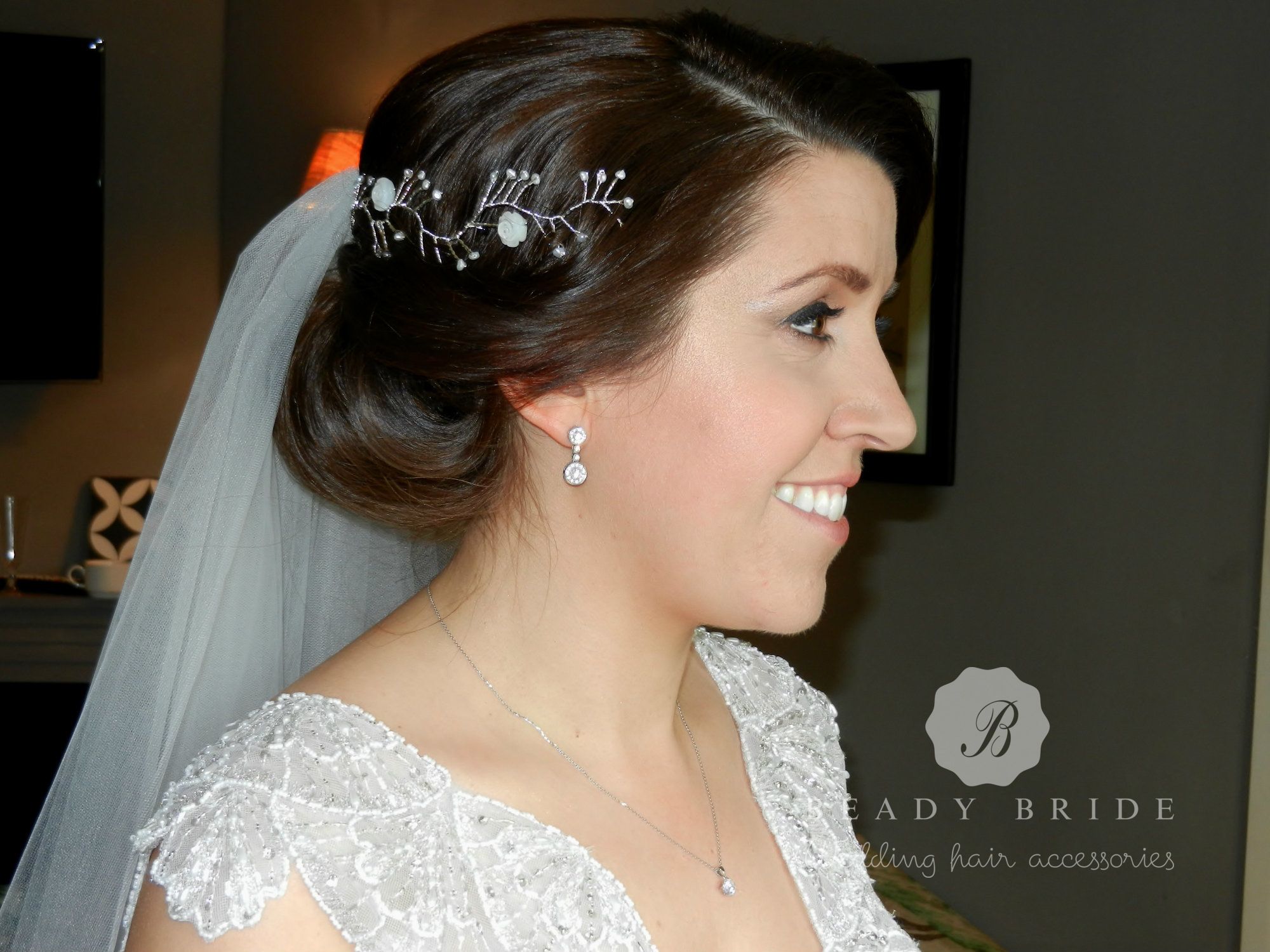 Here is one of my brides wearing this delicate and beautiful pearl hair vine. Like the name itself, this bridal hair vine is made with only tiny and delicate fresh water pearls and mother of pearl flowers. It is very effective in any hair style and is highly recommended for most brides wanting a delicate final touch to their hair style.
This is among my favourites as its versatility is only second to
Rosea
another one of our delicate exquisite hair accessory that is proving very popular.